Convention Essentials: What to Pack
By Ellyse Shafer
Convention can be a fun, exciting, and stressful time for many. Speaking from experience, it's not always fun to be underprepared while trying to enjoy oneself in a professional setting, like at convention. So, as you begin to pack for the trip, remember to grab these essential items that are sure to come in handy:
1.ALL Pieces of Your Official Dress
Convention is a privilege. Therefore, it is so important to always present yourself as professional as possible, and that all starts with proper official dress. Ask your teacher if you are not sure if an article of clothing is acceptable to wear. Don't forget your nylons, tie or scarf, or BLACK shoes. Ladies, heels can look very professional, but are oftentimes uncomfortable. Consider bringing a sensible pair of black flats to change into, after all, you'll most likely be doing a lot of walking.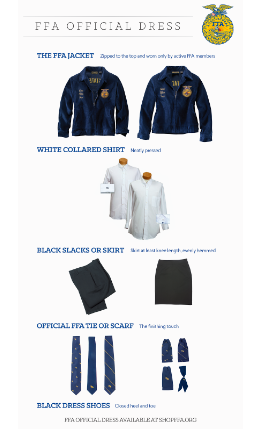 2.For the girls, extra nylons and clear fingernail polish.
It's inevitable. You're going to snag your hose on that corner chair, the heel of your shoe, or get it caught in the zipper of your suitcase. So having a spare pair of nylons for the second day of convention is a must. A little trick to stop a newly formed run in your nylons is to put a little clear fingernail polish on it (just don't pick it away from your skin, or it will turn grey). So put a little vial in your inner jacket pocket to get you through the day without obnoxious runs.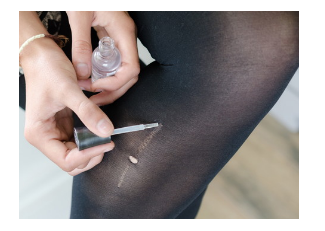 3.A real wristwatch.
Your phone will probably die, and no, you don't have to hoard the electrical outlet just to charge it. Instead, make sure you have a wristwatch on so you won't miss the time at which you're supposed to meet your chapter to go to lunch.
4.An extra white shirt and undershirt.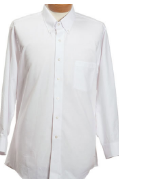 Yes, you can get by with just wearing one two days in a row. But, for the sake of smell, it's probably a good idea to bring an extra one. You know what they say: "FFA jackets, they make the heat hotter and the cold colder." And on a beautifully warm, May day, you might perspire more than if you weren't in official dress. So throwing another white, collared shirt in your bag might help you out when getting dressed for day two. A clean undershirt or tank-top will also make your white-shirt-wearing experience more pleasant for you and those around you.
5.And a little spending money!
While walking around convention, you're going to work up an appetite. Make sure you have a little money to grab a snack and curb your hunger in between your chapter's meal schedule. Also, you'll want some when you stop by the FFA Fashion Place and see an item that you just can't live without. The FFA Fashion Place will be open during the entirety of convention, so stop by in your free time between sessions!
These are just a few items that former FFA members learned they needed to bring along. It's always important to check your chapter's itinerary and ask your advisor if there are any special items you may need for certain tours or activities. See you all soon at State Convention!