4 Benefits of Using Technology in the Classroom and 3 Cool Examples of its Practicality
By Ellyse Shafer
Technology is everywhere in the world around us and continually is utilized more and more throughout our classrooms. Dr. Tim Elmore states in his book Habitudes: Images That Form Leadership Habits and Attitudes that leaders "must possess the courage to take the journey toward new technology that's helpful and improves our life and work." This is especially true for agricultural educators who want to effectively teach to a variety of students with a variety of interests. Here are a few reasons to utilize technology in your classroom:
1.Easier on You as an Educator
When you have a class set of laptops, Chromebooks, or even iPads, sharing files with your students is much easier. By utilizing Google Drive, (or any of these other cool classroom tools found here) with just a click of a button, your students have access to that worksheet that you typed up during planning period and can type their answers right in their own copy of it. This saves time, as you won't have to run off copies in the morning or pass out and collect papers.
2. Easier on Your Students
Do you have a student who doesn't have access to a printer at home? No worries! Instead of requiring them to turn in a paper copy of an assignment, they can simply share the final document with you by utilizing programs such as Google Drive (or others).  Also, typing notes can be faster and easier for students to do. If you have a student miss a class, their classmates can easily share legible notes with them, instead of trying to decipher someone's chicken scratch.
3. Encourages Individual Learning
Not every student learns the same, and using technology can help put the entire class on the same level. Virtual lesson plans can let students learn at their own pace, spending extra time on things that are difficult, and skipping past what they find comes easy as they go. This allows for a truly individualized lesson for each student.
4. It Doesn't Have to be a Large Investment: There is Funding Available
There are plenty of grant opportunities out there if your students have an awesome idea of new technology they would like to bring into your classroom. Help them through the process of filling out the necessary documents; for a list of grant opportunities, click here. Also, don't forget that you can utilize the resources that your students already have, as they can easily take a quiz or complete an assignment on their personal devices as well.
Now, let's take a look at what FFA Chapter across Ohio are implementing, or could utilize, in their programs to help our members learn more efficiently, hands-on.
1.The Ridgemont FFA Chapter in Mount Victory, Ohio, recently displayed how technology has improved their food science program when they brought their 3D pancake printer to show off at the Ohio State Fair. They talked about the problem solving skills they have developed, as they had to calculate the best consistency and thickness of their pancake batter to form various images out of the pancakes. This has taken their food technology, ag business, and critical thinking lessons to the next level!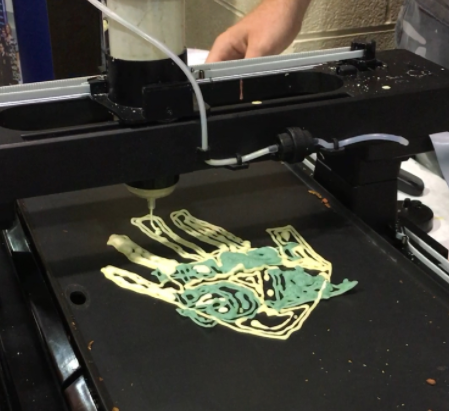 2. The Clear Fork Valley FFA Chapter in Bellville, Ohio, purchased a drone this fall. So far, they have been able to utilize the drone's photo abilities to inspect how the corn crops were doing this season in their land lab, understand landforms when studying soils, and improve various other lesson plans.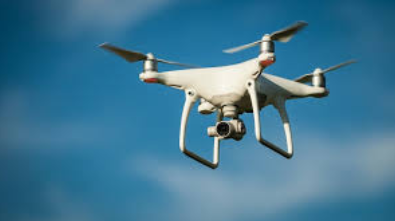 3. Through the Ohio Beef Council, you can take your students on virtual field trips, exploring the beef industry. At the click of a mouse, your students will arrive at an Ohio beef farm, where they will see fields, barns, and live animals, all guided by the very farmer that works every day to ensure the livelihood of their farm. Are you interested in taking your students on a virtual field trip? For more information click here!