10 Things to Do at the 89th Ohio FFA Convention
Written by Ellyse Shafer
April 5, 2017
1. Attend Sessions
Sessions are the core of convention. This is where we, as FFA members, advisors, volunteers, and guests, get to come together and celebrate the successes of the past year. Get ready for multiple keynote speakers to inspire you to go above and beyond and do amazing things for yourself and the world around you. You will hear retiring addresses from our state officers, and how their time in the FFA has truly transformed their lives. And you won't want to miss the election of your 2017-2018 state officer team!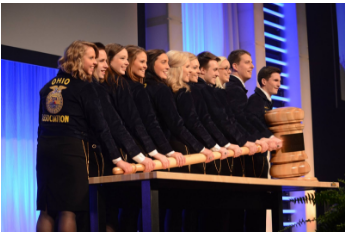 2. Go Through the Convention Expo
Everyone likes free stuff, right? The expo is the perfect place to visit between sessions. There, you can meet and engage with college recruiters, potential employers, and the companies that provide support to the Ohio FFA. Also, don't forget to stop by the Ohio FFA Fashion Place to purchase the latest FFA fashion trends!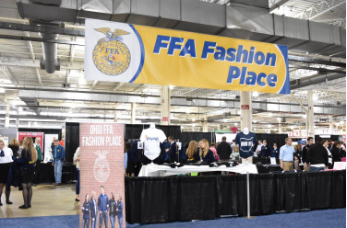 3. Visit the Agriscience Intern Booth
While on your stroll through the expo booths, don't forget to stop by and learn about Agriscience Education! You'll be able to play a quick minute-to-win-it game, write thank-you notes to your FFA advisor, and "Tell Your FFA Story" in our video booth to get your Agriscience Education swag.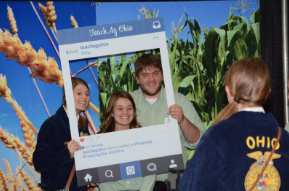 4. Check out the Agriscience Fair and Proficiency Displays
Don't forget to see what your fellow FFA members are working hard on. Walk through the display tables for projects that catch your eye or that spark an interest in a project of your own! Gain ideas for innovative research questions and unique supervised agricultural experiences, and you may even find yourself presenting your own project at next year's state convention.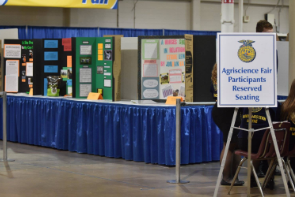 5. Attend Workshops in the Bricker Building
Another option to keep yourself entertained between sessions is attending workshops in the rear of the Bricker building. These are generally smaller sessions than what you see at National Convention, allowing for much one-on-one time with the facilitators, which provides an easy way to connect with more leaders in agriculture! Be sure to check out the Teach Ag workshop on Friday, starting at noon!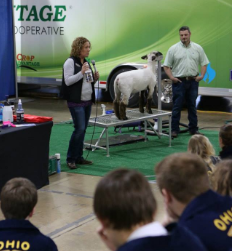 6. Volunteer to Pack Meals
An annual event that Ohio FFA members participate in is packing meals for FFA Fights Hunger. Last year they were able to pack 88,000 meals in just two hours. All of the meals distributed across the State of Ohio. Sessions begin on Thursday at 9am at the ODOT building. Ask your advisor to register your chapter (if they haven't already) and gain some community service hours while having fun with your peers.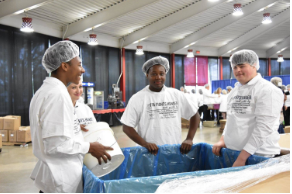 7. Support Fellow FFA Members in the Talent Show
Don't forget to go check out what talent Ohio FFA members have! The talent show takes place in the Celeste between the third and fourth general sessions on Friday at 1pm. As a spectator, you can provide your support, encouragement, and may even become someone's first superfan as they gain stardom.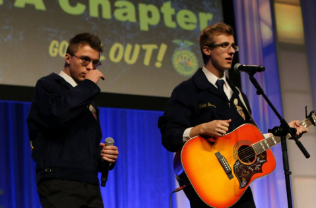 8. Have Fun at the FFA Camp Muskingum Oasis
Like a challenge? FFA Camp Muskingum and Go Army provides just that each year in the covered arena right next to the Celeste. Head over to blow off some steam and win cool prizes in the meantime.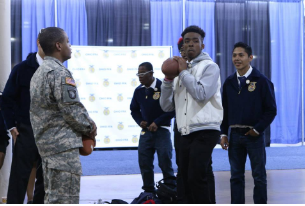 9. Take LOTS of Pictures
You're going to want to document these precious moments! Make sure to have your camera battery full and your memory card clean before you leave home. If you or a friend are going across stage, plan out who's going to walk down front to capture the quick moment. Take pictures to document your time volunteering while packing meals. And don't forget to use our new Convention Snapchat filters!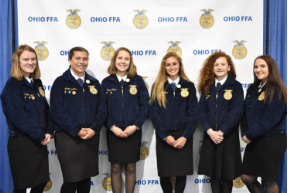 10. Thank Your FFA Advisor
If it wasn't for them, your would most definitely not be there. Come write them a thank-you letter in the Agriscience Intern booth, but also don't forget to verbally thank them every chance you get! Never forget, they are just as invested in your success as you are!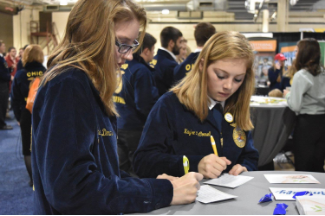 Here's the link to the schedule: http://ohioffa.org/wp-content/uploads/2013/07/2017-Convention-Schedule.pdf