Submitted by: Haley Schmersal, Anthony Wayne FFA Reporter, on October 31st
From October 25th-October 28th, eight Anthony Wayne FFA members attended National Convention in Indianapolis, Indiana. Along with attending general sessions at convention, FFA members explored the career fair and even went on a field trip to Ozark Fisheries. This company raises koi and goldfish and sells them wholesale to a variety of companies. The students were introduced to various parts of the fish breeding and marketing process, and enjoyed seeing a completely different agricultural field. Junior FFA members Kennedy Shartzer and Paige Miller attended National Convention in order to present their Agriscience Fair project. In the social systems category, division four, Paige and Kennedy placed 5th in the nation! Competitor Kennedy Shartzer said "I enjoyed competing in the National Agriscience Fair. It was more difficult than I thought it was going to be, but I'm glad we placed 5th overall. I hope to go again next year!" Megan Perry and Joe Chamberlain, two graduated FFA members, also attended National Convention on October 29th. They both received their American Degrees, which is the highest degree an FFA member can receive. National Convention attendee Laura Caswell said, "National Convention is much different than State Convention. It was a great experience and I had lots of fun." Overall, National Convention was very successful for our chapter this year and we hope to have more members in attendance next year.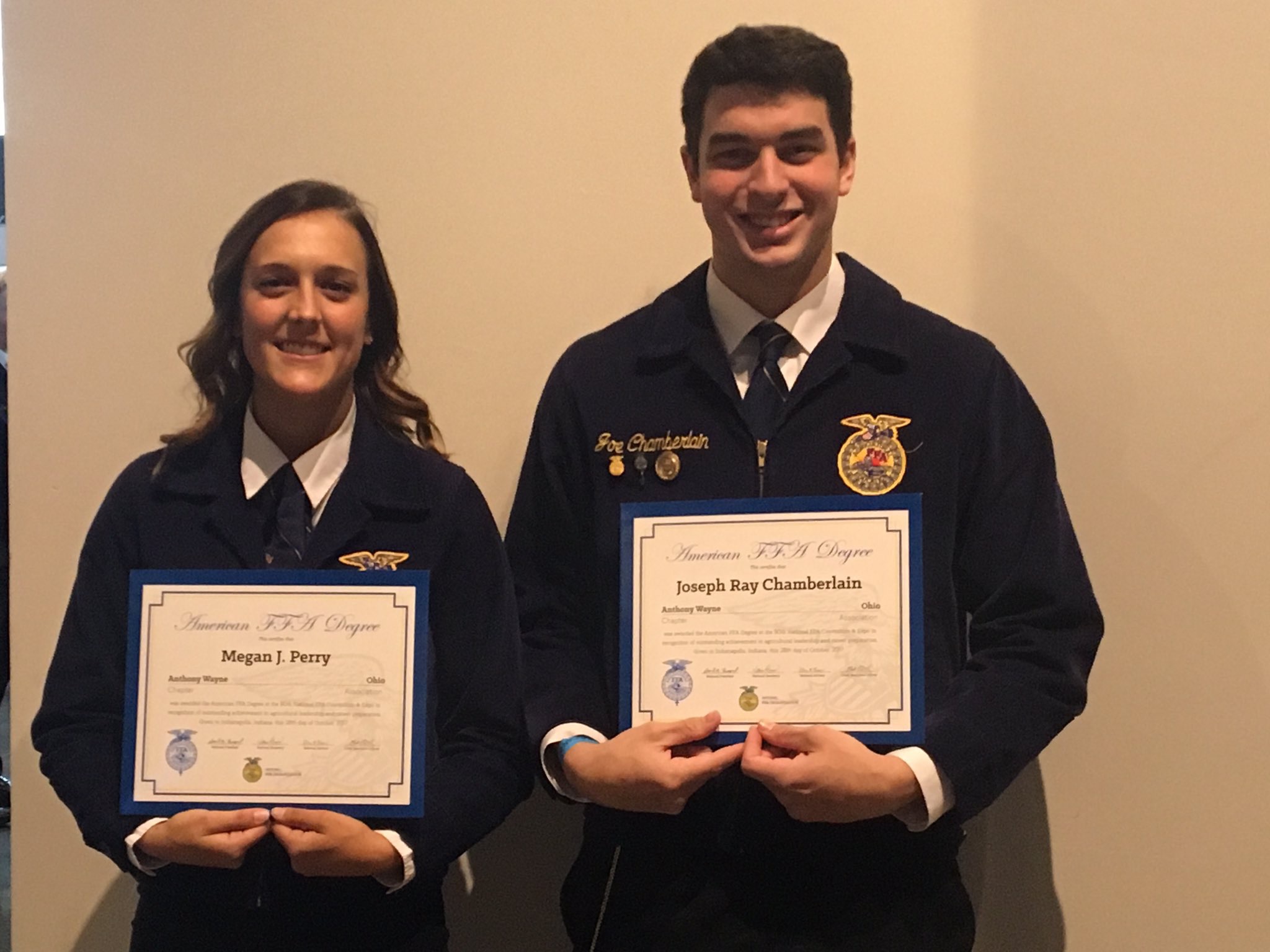 Caption: Megan Perry and Joe Chamberlain received their American Degrees at National Convention.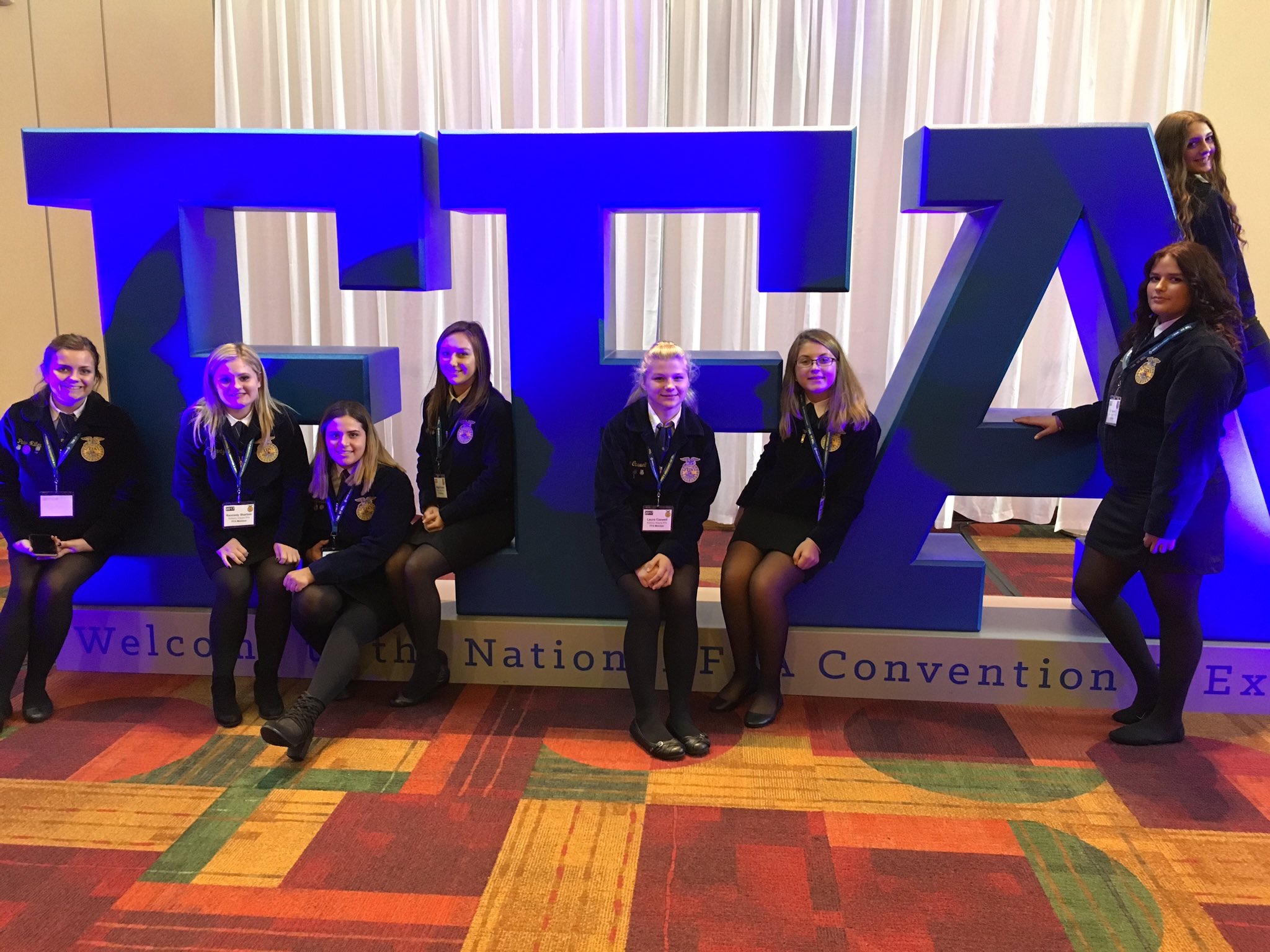 Caption: Anthony Wayne FFA members at National Convention in Indianapolis, Indiana.