Submitted by: Haley Schmersal, Anthony Wayne FFA Reporter, on October 31st
On Thursday, October 19th the Anthony Wayne High School Equine and Vet Science classes and Genetics of Plants and Animals class volunteered at Sunshine Communities. Sunshine is a living facility and community for adults with physical and developmental disabilities. Before volunteering, the students received a tour of the greenhouses as well as the barn. Once the tours were complete, students helped with a variety of tasks. Some students helped in the barn where they were able to work with the animals and help with the daily chores. Other students worked in the greenhouses where they weeded gardens and cleaned up, as well as setup for Sunshine's Halloween events. Junior FFA member Carmen Crowe said "It was a great experience and I really liked working in the barn." This is the second year in a row that our chapter has worked with Sunshine and we look forward to future opportunities.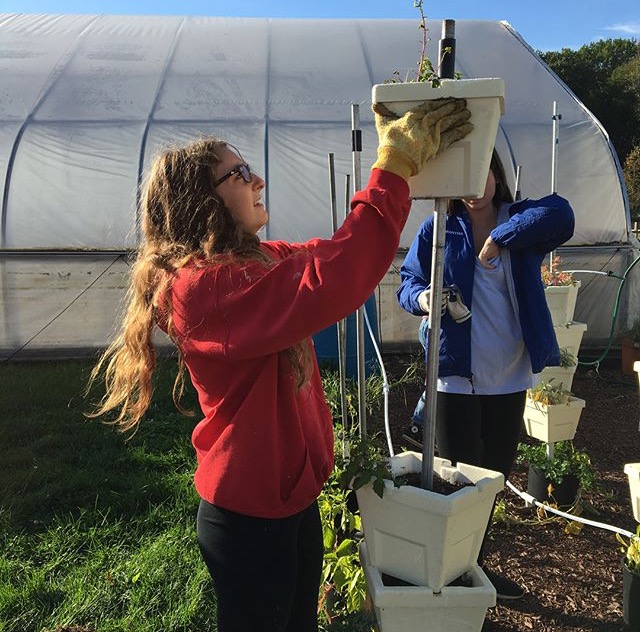 Caption: FFA member Carley Winslow helped take down vertical gardens in the greenhouses.